Satellite Beach, PAFB and Indian Harbour Beach Yard Signs & Magnetic Signs
Looking for magnetic sign printing in Brevard County? Carlsen's does that!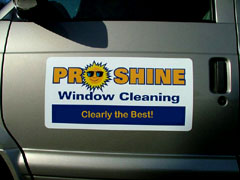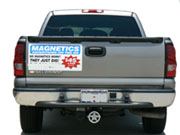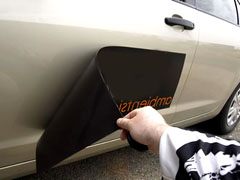 We print magnetic signs for cars and trucks, magnetic promotional items and magnetic calendars, and of course refrigerator magnetic, who doesn't have a refrig with lots of magnets.
Real estate magnetic calendars are a low cost method of advertising that people use all year long. This type of item is commonly ordered before the first of the year, so your message is displayed year round. We offer standard calendar formats or we can customize a design for you. Makes a great impression all year long.
Outdoor magnets, and more specifically car and truck magnetic signs is the easiest way to promote your business or branding product. On the beach here in Brevard County we deal with lots of weather, car magnetic signs are made from flexible magnetic material and are simple to install and remove. These durable vehicle magnetic signs can be custom designed to fit your car/truck color or coordinate with your business' logo. Carlsen's is located in Satellite Beach, but is an easy drive from Indian Harbour Beach or Patrick Air Force Base.
Who prints lawn signs and yard signs in Brevard County? Carlsen's for quality yard signs!
All over Brevard County you see these small size signs, commonly called yard signs.

The reason, they are inexpensive, can be installed just about anywhere and get your message across.

Carlsen's has printed yard signs for just about every type Space Coast business or organization.
The base material is a durable corrugated plastic that is lightweight and easily installs in seconds, no special tools. Brevard companies use the both indoors and outdoors for instructional function, advertising or announcement of events.

An extremely versatile and affordable, they can be printed on one side or both. Fully color printing from your artwork or our custom design. Need lawn or yard signs for your business or organization, call Carlsen's at (321) 777-2381.
For Yard Signs & Magnetic Signs in Brevard County Call Carlsen's (321) 777-2381